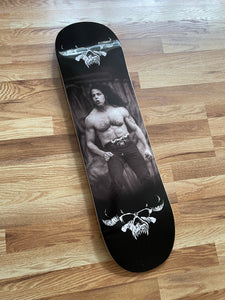 !!!PLEASE READ DESCRIPTION CAREFULLY BEFORE ORDERING!!!
US SHIPPING ONLY

8.5" I have placed an order for a batch of these, however the company who made these is in the middle of their busiest season. Expected turnaround is 8 weeks. I have absolutely no control whatsoever over the production time. I am not slow, I have to wait in line like everyone else to get these made.
ONLY ORDER ONE OF THESE IF YOU CAN HANDLE WAITING. You do not need to check in with me to see where production is at. Again, I have 0 control over the production time. There's nothing you need to do besides be patient. When they arrive I will ship them. It's that simple. Can't wait? Don't order it.